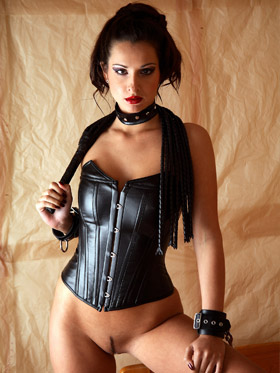 It's late in the evening, the front door bangs as you kick it closed with your foot. I hear the familiar thump thump, as your shoes hit the floor and the clatter of keys and pennies on the side as you unload your pockets. I can sense as you walk into the room that you are tired. I get up from the sofa to kiss you and give you a hug, before heading for the kitchen to put the kettle on. When I return you are flicking through the channels on the TV. I put your coffee next to you and sit down, leaning on your chest and stroking your leg to relax you. I can feel the tension disappearing and your breathing slow down as it starts to take effect. Are your eyes shut? Yes, I glance up at your face; you must have fallen asleep already. On the table next to you, along with your untouched coffee, is the TV remote, and I know there is a film I want to see that will be starting soon, so I gently reach across, trying not to wake you, stretching for the channel changer, just that little bit out of reach. I stretch a bit further, lying across your lap, and I've almost got it when you suddenly drop your arms across my shoulders and legs and pin me where I lay. "Oh, no you don't," you say "I'm watching this." "Yeh, right, you were asleep" I reply laughing "and there's a good film on in a moment". "Then you will have to earn the remote" you laugh back. I struggle (a little) but you have me firmly held down across your lap and I can't move apart from waving my legs around, trying to dislodge you.
"Ok, you can have it if you suck my cock" you try to barter. "Erhmm... and what if I refuse?" I goad in reply. "Then I will have to spank you" you say, chuckling with mischief. At that I start to wriggle more, but your strong arms are more than I can fight. There is a hand slowly edging my skirt up towards my waist, exposing my panty-clad arse, and the hand gently strokes across my cheeks, and down the backs of my legs. I can feel a lump in my stomach, only it's not me, it's you - your erection poking at my belly button through your trousers. Your fingers trail back up my legs and trace the crease of my arse to the waistband of my knickers, then you hook them and slowly wriggle them down to expose my naked bottom to your eyes. "Ouch!" I jump as your hand makes sharp contact with one buttock "Oi, Stop it!" I giggle, only to have the other one slapped. "Do you want to give in now and suck my cock?" you ask. But I can be quite stubborn sometimes and I don't answer you. You spank me again, and I feel my cheek smarting, then you quickly follow it with a soft hand caress over the hot area and the sting is forgotten. Then another slap and another caress, and I feel the bulge in your trousers getting bigger, straining to get free. Your finger follows the line of my crack to find my pussy, and my legs relax to part for you, your hand slides under my body, finding that I am wet enough for your fingers to gain access already. "So, you want some more do you?" you ask. You already have your answer, despite myself, I am getting turned on by what you are doing. You stroke my arse again and slap, but instead of the sting, I feel a jolt in my pussy, like an electric shock travelling through my body, and I moan in pleasure not pain, raising my arse a little waiting for the next one. "Are you going to suck my cock now?" you tease. "No, I won't" I reply "you'll have to do better than that to persuade me". And you do, sometimes you spank me, sometimes you stroke me and then you play with my wet pussy, sliding your fingers in and out, rolling my clit between your fingers and teasing the tight hole of my arse, not knowing what is coming next excites me more and more and I can't stop the squirming and bucking of my body as you play games with it. My arse is stinging a little, but the pleasure from my pussy is even greater, and I don't notice that you have let go of my shoulders, giving me the chance to escape, not that I want to now.
I'm still lying across your lap and the hard lump is starting to feel uncomfortable, so I slide back a little, arse in the air, to free your cock from its confines. I didn't intend to put your cock in my mouth, but as it rises to meet me you grab my hair and hold my head in position over it, pushing the tip between my lips, and forcing it into my throat. I can't stop you, and I don't want to, it tastes of the day's sweat mixed with the early juices of your arousal. You spank me again, harder this time, with access easier now my arse is raised, and my pussy is wide open to your fingers. It's hard to concentrate on sucking your dick as you carry on the onslaught on my arse and pussy, but you guide my head with your hand, pumping it up and down on your cock, forcing it into the back of my throat, filling my mouth with your taste. "I think I won, don't you?" you gloat. "Now get up and sit on me." I obediently do as I'm told, happy to be the loser this time, or maybe we are both winners. My knees straddle your thighs, and I find the tip of your cock with my pussy lips, just brushing it, teasing you, not letting you enter me yet. You raise your hips, I lift up on my knees, keeping you just out of reach of your goal. "Let me in!" you demand.
I laugh at you, and tease your cock some more. Then you have had enough, you grab my hips and force me down on to your aching cock, spearing me with it, I take the whole length easily into my sopping wet hole. You bury your head in my breasts, sucking my nipples and squeezing the globes together so you can lick both at once. I feel the familiar flutters in my stomach, my clit is burning and my pussy is throbbing. I lean back, reaching behind me to find your balls, to stroke them and squeeze them in my hands, tickling them as your orgasm rises. You rub my clit with your fingers, and watch as your cock drives into me, the angle putting more pressure on your knob, rubbing it harder, then as you climax you grab my arse hard, pulling me on to you even more, your cock swallowed up in my pit of passion, pumping your come high up into me, pushing me over the edge into mine, my thighs straining to part more, to let you in deeper, to rub harder, and feeling the pulsating of my pussy muscles, sucking every drop of come from your cock.
We stay there, locked together, for a long time after, you kissing my breasts and caressing my arse, while I stoke your hair and your shoulders, until the escaping juices trickling over your balls make them tickle too much. I ease myself off, and head for the shower, but not before you have planted a dozen kisses on my red arse to ease the sting. "Next time" you grin, "I'll use a slipper; it won't hurt my hand so much!" "Next time" I reply "It won't be you doing the spanking!"